1 Oct 2020
Jammu & Kashmir's Honorable Lieutenant Governor Manoj Sinha is a man with best education from top colleges and known for his delivery be it in Telecom ministry or be it Railways. He has shown similar impressive dedication in J&K also. Not even a single person in the valley says anything wrong about him. Manoj Sinha is known for his clear ideas and road map. He is also appreciated for his efforts to mingle with the local population notwithstanding security protocol. His conditioning of 'work to finish before deadline' leaves everyone impressed.
But it feels like at any stage he will be failed by his own advisors who are tainted or coloured with their haunting past. Their picture is not at all rosy like Manoj Sinha.
At present four Advisors – Kewal Kumar Sharma, Farooq Khan (BJP leader),  Rajeev Rai Bhatnagar (former DG CRPF) and Baseer Ahmad Khan (former Divisional Commissioner Kashmir) — are assisting the L-G in running daily affairs of the government. Here is a small report card on them based on true life experiences of locals and ground reports from journalists.
Kewal Kumar Sharma:
As per reports from top security officials KK. Sharma is known for achieving ABSOLUTELY NOTHING in his tenure at Kashmir which started when he was appointed as advisor to ex-Governor JK- Satyapal Malik.
Earlier in 2016, due to non-performance, he was removed from Post of Delhi Government's Chief Secretary even when 1 year of his service was left, and moved to a lower order of Dept of Higher Education. His non-accomplishments in lesser challenging posts are enough evidence of his capacity to work in a place like Kashmir valley which is full of challenges like terrorism, local resistance against India, misinformation warfare, foreign interference and political corruption.
2. Farooq Khan:
Perhaps the only sensible one in the lot, Advisor Farooq Khan comes with a 'baggage' of being a leading part of J&K Police's Special Operations Group- which is hated by many locals due to alleged 'fake encounters' carried out by them. He also has a tag of being a 'BJP leader' giving locals all the more reasons to call BJP 'a political party which intends to kill and maime Kashmiri Muslims'. In regards to the recent ' Rajouri missing trio' case, he had commented " It is just a rumour", but later the case was proven through DNA tests and Army took responsibility of the undoing. This leaves a scar on his credibility. Also point to note is that Advisor Farooq Khan was once himself holding the higher post of Administrator- of Lakhsadweep, equivalent to post of Governor in J&K. After serving as Governor himself, to get demoted to post of Advisor to another governor is a psychologically hampering situation for him. Anyone who has been demoted in spite of loyal service to a regime will be carrying the hurt of dejection within him and that is bound to show up in his current performance.
3. Baseer Khan
His career both as DC of Kishtwar (2009) and during Indian Administrative Services (2001), was discoloured by numerous scams, The Multi-crore Gulmarg land scam being one of them. A case against him regarding the matter remains pending with a special anti corruption court in Baramulla. His elevation brings suspicion in eyes of J&K public as to how serious the BJP government is regarding a 'corruption-free' governance in Jammu & Kashmir post abrogation of Article 370.
4. RR Bhatnagar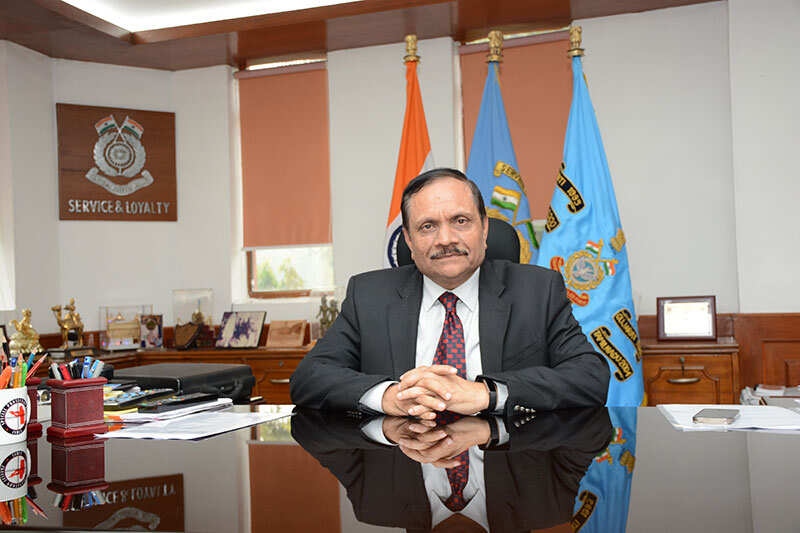 A very powerful retired 1983 batch IPS officer from UP cadre was DG CRPF before his retirement . Post retirement was given a very powerful posting as Advisor to LG of UT of JK Govt. 
Bhatnagar belied the trust of the central Govt by misusing his personal position by continuously making phone calls to one of the district police officer in Delhi for illegal occupation of a Temple by his brother Dinesh Rai a former IAS officer from 1974 batch. 
Using his influence local Police was sent to the temple. In power circles this was never taken lightly and matter is seen as an interference of his power position in land grabbing. 
If top sources are to be believed  his these activities are taken as an embarrassment and defamation to Union Govt. 
People watching this theater say he was sent to Kashmir in difficult timings to tackle terrorism when Pakistani terrorists are infiltrated and killing cadre of BJP after abrogation of Article 370. But instead of doing his job Bhatnagar is seen busy handling his own family affairs by his personal influences. 

And finally talking about the Chief Secretary BVR Balasubramanian, with reports rife about his professional tussle with ex-Lieutenant Governor Murmu, his habit of pushing 'work down the order' and his racists remarks against Muslims in a Muslim Majority region of Kashmir Valley, makes it easy for anyone to guess whether he will be an asset or liability to the new Lieutenant Governor and his undaunted efforts to change the conflicting scenario and bring peace in Kashmir valley.
The writer is a student of Engineering from NIT Srinagar. He regularly writes about Political Scenario in Kashmir.